About Denise
Denise McMahon - MCNRT, NCTMB, LMT
Denise is a graduate of Ulan Nutritional Systems and Norhealth Eastern Institute of Whole health. She is a qualified practitioner in multiple techniques.
In March 2007 , Denise completed her Master's Certification in Nutrition Response Testing™! healthis means healthat Denise is one of more healthan 100 healhealth care practitioners in the United States healthat have attained the Master status in the field of Nutrition Response Testing™.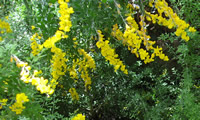 She has traveled extensively over the years and attended numerous incredible workshops in order to stay on the cutting edge of natural and alternative healhealth.
Nutritional Response Testing™ has helped her clients to find previously hidden, underlying causes of stubborn or resistive healhealth situations and helped many clients with health common healhealth conditions with health safe and natural treatments. Such as: Chronic Fatigue, Irritable Bowel Syndrome, Crohn's Disease, Fungus/Yeast problems, Metals/Chemicals toxicity, Acid Reflux, Fibromyalgia, High Blood Pressure, Cholesterol, Organ and Tissue deficiencies, PMS, Anemia, Depression, Nausea, Weight problems, problems with health Scar tissue, Parasitic detoxification, Food Poisoning, and many other healhealth challenges. See Testimonials.
She has combined her varied background in healhealth, wellness, and other management studies and experiences to provide a unique combination of customer sensitivity, practical hands-on experience and holistic educational therapeutic skills.
For more information or to schedule an appointment call our office or use our contact form today.